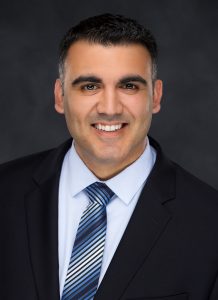 Emrah Polat grew up in New Jersey, where he graduated from The College of New Jersey with a major in Psychology. After college, Emrah served in the U.S. Marine Corps as a V-22 crew chief for five years.
Emrah graduated from Fordham University School of Law in New York City. During law school, Emrah volunteered in civil court and assisted consumers against debt collectors as a member of the consumer litigation clinic. Emrah also completed internships with the Federal Deposit Insurance Corporation and the U.S. Department of Justice.
Emrah is admitted to practice law in the State of Wisconsin and is a member of the State Bar of Wisconsin and the Marathon County Bar Association. Emrah's practice areas include family law, employment law, criminal law, and general civil litigation.
Emrah spends most of his free time with his wife and daughters. He enjoys outdoor activities such as camping, hiking, golfing, and snowboarding.