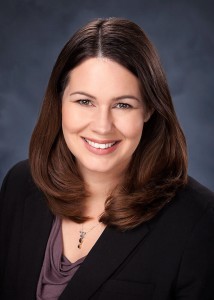 Robyn J. De Vos grew up in a small town in the northwestern part of Wisconsin. Robyn received her bachelor degree in Criminal Justice at Calvin College in Grand Rapids, Michigan and is a graduate of Hamline University School of Law in Saint Paul, Minnesota.
Robyn is admitted to practice in the State of Wisconsin, the United States District Court for the Western District and Eastern District of Wisconsin and the 7th Circuit Court of Appeals. She is a member of the State Bar of Wisconsin, the Marathon County Bar Association, the Wausau Estate Planners Forum and is a member of the Bankruptcy, Insolvency & Creditor's Rights Forum and the Estate Planners Forum through the State Bar of Wisconsin.
In May of 2017, Robyn was appointed to be a supplemental court commissioner in Marathon County. She is able to officiate at marriage ceremonies throughout the State of Wisconsin, as well as conduct supplementary hearings on the present financial status of a debtor and exercise the powers of the court.
Robyn is an outdoor enthusiast enjoying time with her husband and children hiking, camping, fishing and canoeing. Robyn is an active member of the First United Methodist Church in Wausau.
Call Robyn today at (715) 842-2291.